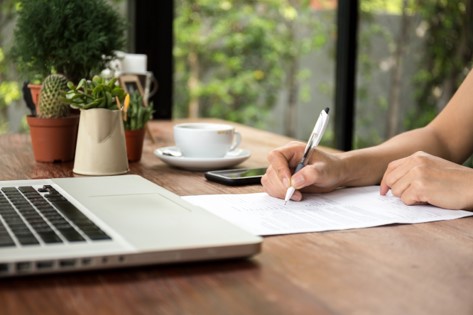 Thank you for your interest in applying for a property with Colorado and Company Real Estate, Inc. Colorado and Company Real Estate, Inc. has worked closely with its Owners/Landlords to prepare some general guidelines for you to consider, before applying for a property with our Company. We recognize that each situation, and applicant(s) is different, therefore each individual property owner has the final decision on which applicant(s) to approve for residency at his or her property**. We instruct our owners to look at the overall picture when making a decision. At Landlord's discretion, Landlord may charge additional monies upfront at or prior to lease execution, in the form of an additional Security Deposit, or additional upfront Rent. Under Colorado law, prospective tenants have the right to provide landlords with a Portable Tenant Screening Report, as defined in 38-12-902 (2.5), Colorado Revised Statutes. If a prospective tenant provides the Landlord with a Portable Tenant Screening Report, the Landlord is prohibited from: Charging the Prospective Tenant a Rental Application Fee; or Charging the Prospective Tenant a Fee for the Landlord to Access or Use the Portable Tenant Screening Report.
Apply Here
**Please keep in mind the approval of an application means the process of moving on to draft a lease to be presented to the applicant and landlord. It does not mean that you have fully secured the property. A property is considered leased once our company has a fully executed lease and funded security deposit.
Our lease is updated yearly and written by a top-notch law firm with your rights and property in mind.
CREDIT:
Credit reports from Transunion for all applicants will be presented to the property owners. While most Owners are looking for applicants with overall good credit, meaning a minimum Credit Rating of 700, certain cases with less than perfect credit may be acceptable coupled with good rental references. Landlord may consider credit history for up to 7 years prior to the date of application.
CRIMINAL:
Felony convictions for homicide or stalking will automatically disqualify your application. Applicants listed on a Sex Offender registry will automatically disqualify you from renting one of our properties. Applicants with criminal convictions involving methamphetamine will automatically disqualify the applicant. Convictions occurring in the last 5 years, where the convicted crime(s) are violent crimes, or crimes involving harm to a person, animal, or property will disqualify the applicant. Landlord may consider all convictions occurring in the past 5 years. Review of each conviction will take into account the nature, severity, and recency of criminal conduct.
RENTAL HISTORY:
We will be verifying your rental references. Negative rental references may or may not disqualify your application from our services. Satisfactory rental history for the past 5 years is preferred. An applicant may not have any outstanding balances, or balances owing, judgments or claims, in direct connection to previous known addresses or rental addresses in the past 7 years.
EVICTIONS:
Evictions, or owing material sums of money to past Landlords, in the past 7 years will automatically disqualify you from renting one of our properties.
INCOME:
Typical income requirements are 200% of the annual rental amount between all applicants. We will require all Applicants to submit verifiable documentation of a 200% of the annual rental amount.
PETS:
Pets may be considered, on a case-by-case basis. Certain breed restrictions may be prohibited to reside at certain properties, please inquire with the listing agent before applying.
SERVICE ANIMALS:
Under federal law, service animals are protected under Titles II and III of the Americans with Disabilities Act (ADA). Under Colorado state law HB16-1426 effective January 2017, it is a crime to knowingly misrepresent an animal as a service animal. If Tenant requests Landlord's accommodation of an assistance animal, Tenant shall notify Landlord in advance, and Tenant agrees to sign and submit a request for accommodation of assistance animal on the form provided.
SECURITY DEPOSIT, HOLDING DEPOSIT, AND PET DEPOSIT:
All approved tenants will be required to sign the lease and pay security/pet deposit and fees within 24 hours of
APPLICATION FEE:
We charge a non-refundable Application Fee of $39.95. The Application Fee is used to obtain the reports listed in the breakdown below. Each adult (any person over 18 years of age), who plans to occupy the property MUST apply either through our website, or provide a Portable Tenant Screen Report as defined in 38-12-902 (2.5), Colorado Revised Statutes.
Report Prices Paid by Applicants:
| | |
| --- | --- |
| Credit | 19.95/each |
| Criminal | 10.00/each |
| Eviction | 10.00/each |
| Landlord | 10.00/each |
| Income/Employment | 10.00/each |